Private Charter on San Diego Bay
Ever take a pre-scripted tour? You follow the same route, get the same tour as the 40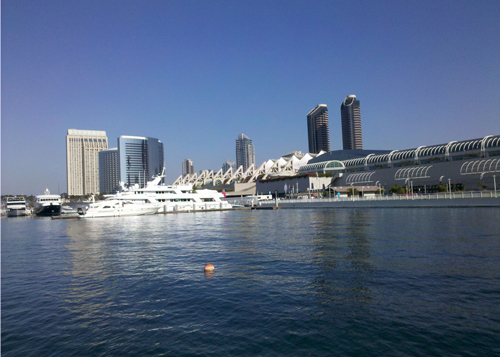 people around you, just as the many boats ahead of you, and the ones behind you. You left at the tour boat's schedule, went on their route, and came back according to their schedule. Hey, who's tour is this anyway?
Welcome to the a whole new way to tour San Diego Bay. Sight seeing the way it was meant to be. It's your vacation, y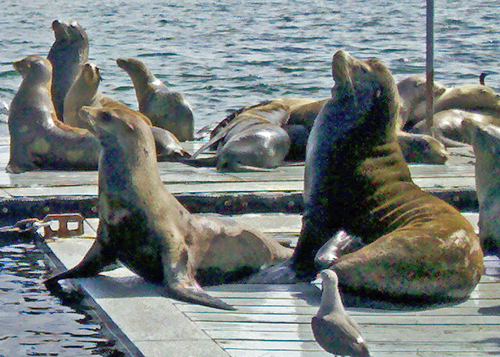 our cruise, your time, your money. How about letting Captain James Nelson be your guide? You will get to see San Diego Bay up close and personal.
You want to go see the United States Navy Fleet; we're there. You want to see Sea Lions, nobody gets you closer. Aircraft Carriers; Ballast Point Submarine Base, Friendship Bell, San Diego Convention Center, Petco Park, San Diego to Coronado Bay Bridge, North Island Naval Air Station, Marine Mammal Training Center, Scripps Research Vessels, San Diego Coast Guard Station, San Diego Fishing Fleet, San Diego Maritime Museum, or a favorite - see the real waterfront life of San Diego, it's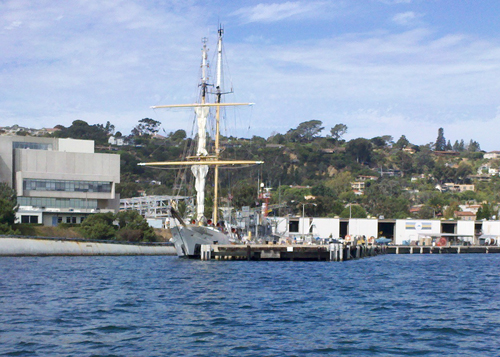 all for you. See what you want, bypass the rest. Get photos shot at angles you would never get on any other San Diego Bay Tour. Best yet, as a native of San Diego, and a local history buff, Captain James Nelson can tell you more stories and facts about San Diego's points of interest than most tours combined.
Click Picture for rates, fill out form, and / or call for available times.
619-395-0799


---
The Fish Icon
- Fish Inspired -
Chula Vista, CA 91911
USA
Phone: 619-395-0799
Fishing Guide San Diego, San Diego Fishing Charters, San Diego Bay Guide, San Diego Fishing Guide, San Diego Fishing Guides, and Fish Inspired, are copyrights and trademarks of The Fish Icon and Capt James Nelson. Original copyright dates 2006, 2007, 2008, 2009, 2010, 2011, 2012, 2013
© Copyright 2023 - The Fish Icon
Privacy Policy