Sara, Tracy and Cameron take on El Cap 06-14-08
Cameron with his second bass of the day, and his mom (Tracy) with her first bass.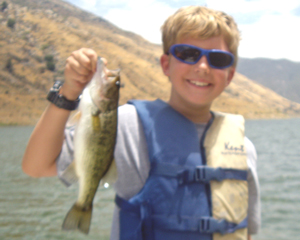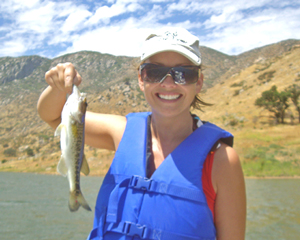 Sara shows off a couple of her many fish boated.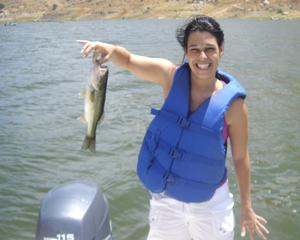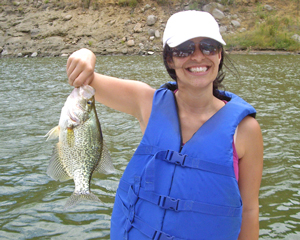 Ours is a Fishy Kind of Love.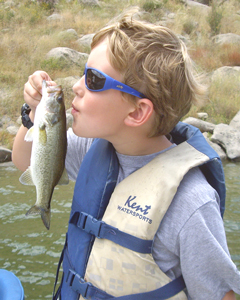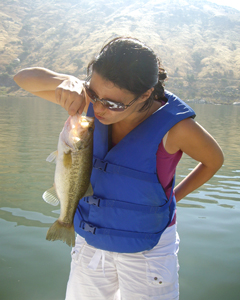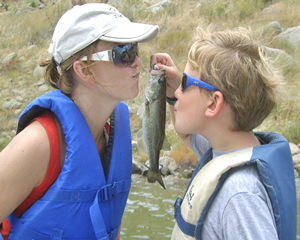 What an Awesome Day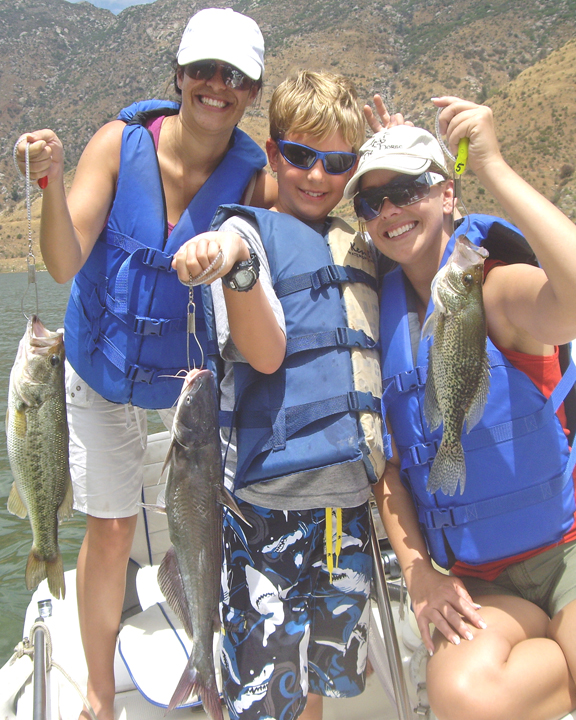 Steve and Josh on El Cap 07-18-08
Couple of nice schoolies for my new friends from Scotland, and one really eager we-an.